The goal of Explainable Artificial Intelligence (XAI) is "to create a suite of new or modified machine learning techniques that produce explainable models that, when combined with effective explanation techniques, enable end users to understand, appropriately trust, and effectively manage the emerging generation of Artificial Intelligence (AI) systems".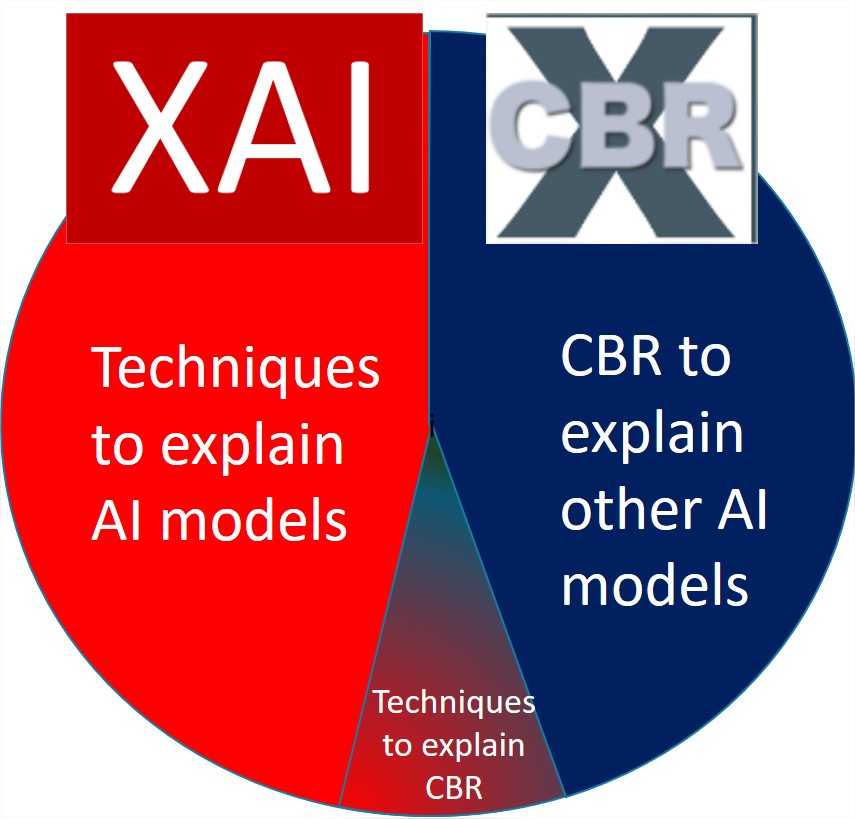 XCBR refers to two lines of work:
The use of Case-based Reasoning (CBR) methods as the explanation tecnique to open the black box of other AI techniques like Neural Networks, SVM, genetic algorithms:

Use of experience and memory-based techniques to generate explanations. Retrieve and reuse human explanations.
Use of twin systems where the CBR module duplicate or collaborate with the black box AI model. CBR as a second opinion reasoning system in a different reasoning process.

Research to explain complex CBR reasoning processes:

Explain similarity measures/ adaptation processes.
Knowledge intensive Explanations based on external resources.
Explaining recommender systems.